Click on image to view or download
World Service Conference 2023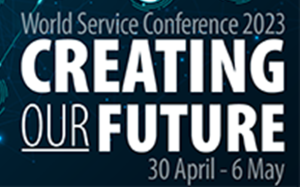 Our conference is the one time and place where all of our world services come together… Regional delegates, the members of the World Board, and the executive director of the World Service Office meet to discuss questions of significance to the Fellowship of Narcotics Anonymous as a whole. The purpose of the World Service Conference is to be supportive of the fellowship as a whole and to define and take action according to the group conscience of Narcotics Anonymous.                                
– From A Guide to World Service

This page is to support local members of the Northern New England Region of NA in learning about the 25 motions up for vote at this year's WSC. All motions are presented in the Conference Agenda Report (CAR) along with short essays about each motion.
Your delegate team will be hosting three in-person or hybrid CAR workshops around the region as well as two voting assistance sessions. All members are encouraged to attend.
Printed copies of the CAR will be available for sale at the workshops for $6. Digital copies are available at no cost on www.na.org/conference
Forming a Regional Conscience
NNERNA delegates take every member of NNERNA's opinion into account when collecting our regional conscience. To facilitate this, we collect votes on the Motion Tally Sheet included in the CAR. A printable version may be found here.
The preferred method of submitting your votes is using the
Pictures of hard copies of the tally sheet may be submitted by text or email to your delegate team.
For more information about the WSC, including slides and video presentations by the World Board on each motion, visit www.na.org/conference
Feel free to contact your delegate team with any questions
Regional Delegate: Sam L. selavalle@gmail.com
Alternate Delegate: Alison S. alisonjftna@gmail.com